Post by snoggle on May 7, 2017 22:56:05 GMT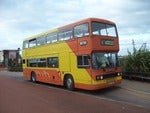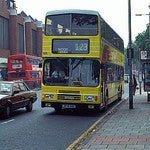 I appreciate we have done single decks in Zone 1 before but we now appear to be in a different world. Yes there are routes with very strong suburban sections where it would be madness to convert to single deckers. However there seems to be a real crisis on some routes where demand is so low that single deckers could work. I also think some full size single deckers might be easier to "jazz up" in terms of a nicer interior design and may well be perceived as safer and easier to use for some sections of society who find double decks a struggle.
Which routes are these then because I certainly wouldn't advocate any current Central London double deck route to go single decker.
Well as you asked how about the 7, 23, 414 and C2 for starters. All have seen declines in ridership and will have declined again in the last year. C2 was under 4m pass jnys pa last year and will probably drop again. The aim of my *deliberately controversial* suggestion is that something vastly better for the passenger is put in place. Yes there may be times when things are difficult capacity wise these routes don't stretch that far out beyond Zone 2 nor do they have any very intensive corridors to follow. I'd be tempted to suggest the 172 but I recognise the Old Kent Road and New Cross can cause nightmareish situations for loadings at a drop of a hat, ditto serving Waterloo in the peaks. And don't worry I wouldn't put lots of posh single deckers into Brixton either.