Post by rmz19 on Jan 11, 2018 13:21:15 GMT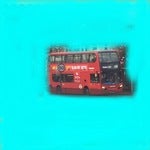 I would rather it be extended to Piccadilly/Trafalgar which would suplement routes already on this section creating more capacity. Becoming a 24 hour route is unlikely.
If you extend the 113 to Trafalgar Square then it essentially becomes a 24 Hour route as the N113 provides that link. The 113 shouldn't go beyond Oxford Circus as its reliability would deteriorate being an already long enough route. I'm indifferent with the current N113, it can be argued that there is little point in giving the 113 the 'N' prefix just to go that little bit further to Trafalgar Square which is 'around the corner' from Oxford Circus/Portman Square. Conversely, the N113 benefits those travelling to and from Trafalgar Square at night. A double-edged sword.