Post by redexpress on Jul 8, 2017 15:24:35 GMT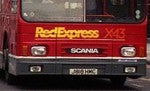 I think the 218 is a bit of a fudge anyway. They've decided they need to link Chiswick / South Acton / Park Royal with Crossrail, so the 440 has to be diverted via Acton Main Line. That leaves West Acton, where they are apparently reluctant to send DDs (despite no physical restrictions that I'm aware of), so they need a second SD route to take over from the 440, which is where the 218 comes in. Otherwise it would make more sense, as others have suggested, to combine 218 and 306 into one DD route. This would also avoid the daft situation of the 306 terminating short of a major traffic objective (Acton High Street). TfL can yell HOPPER FARE all they like, but people aren't going to want get a 207 to Acton Vale then change to a 306 - they'll all just cram onto the SD 218.
I wonder if something else could cover the West Acton section instead. The 283 is pretty short - maybe it could lose the Brunel Road terminus and extend to Acton (old 70 stand) via Westway and West Acton.
I've seen tender specs which tell operators to ensure buses that run on parallel sections are spaced out ??
Yes, operators are usually "encouraged" to devise schedules that do this. However there's no incentive to actually implement this in practice. As I'm sure you know, high-frequency services are managed on headways, not adherence to the scheduled times, and there's only a financial incentive to manage each individual route's headways. So if, on any given day, you end up with both 218s and 306s running together but at the correct intervals, the operator gets their bonus and everyone's happy. Except for the passengers of course!
In any case the two routes are not proposed to run at the same frequency during the day (218 will be 6bph, 306 will be 5bph) so they wouldn't be able to space the buses out evenly even if they tried.