Post by snowman on Jun 4, 2019 8:26:16 GMT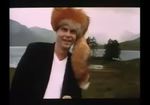 UPDATES TO ROUTE 303:
23 February
: Unfortunately, to get the double yellow lines painted at Corner Mead was proving difficult due to the condition of the road edge, coupled with heavy parking early in the morning and throughout the day. The Service Delivery Manager attended a route test which failed due to the lack of double yellow lines or hatching near the traffic island at the crossing into the school.
1 March
: TfL received confirmation that the yellow lines were now in place and a further route test was in progress. However, an area of concern needed to be revisited and TfL requested that London Borough of Barnet move the stop line back a few metres to allow the bus to better manoeuvre during left hand turns into Colindale Avenue from the A5. During the route test, 2 cars waiting to exit Colindale Avenue had to reverse to enable the bus to safely make this turn. A decision was then made for the route to remain on diversion until the Colindale Avenue stop line issue was resolved.
18 April
: TfL received information from their Network Performance team advising that they were undertaking a scheme assessment for junction A5/Capitol Way and a proposed junction at A5/Montrose Avenue, as part of the wider Colindale Area Action Plan. Following a discussion with the Traffic Signal Engineering Services, it was confirmed that there is no standard stop line set back distance, as it's dependant on the location layout. They also advised that if the borough agrees to move the stop line back temporarily, by just a couple of metres, and monitor the situation, TfL could then decide if they could live with the consequences until the Area Action Plan for Colindale is complete or keep route 303 on diversion until the scheme is built.
8 May
: TfL's Bus Priority Manager advised that as soon as the stop line was moved back, they would need at least 4 weeks before they could reinstate the route back on to the correct line. If Barnet are able to move the stop line as soon as possible, TfL aim to get the route back by early June. The Service Delivery Manager confirmed that it was agreed to remove both diversions at the same time because 2 new schedules and rotas may need to be implemented and all drivers will need to be 'route learned' twice.
So the question that must be asked is why has it taken so long to get to this situation? More importantly why was none of this realised before the issue of the tender and even more importantly, before RATP ordered vehicles that wouldn't fit the route? Whilst TfL is mainly to blame, I cannot shrug off the feeling that RATP have a responsibility too.
In the tendering process, the invitation quotes the maximum approved vehicle length for the route in question. On the Armstrong site, the 2011 tender states the current approved vehicle dimensions were 10.2m, however it specifies 10.8m vehicle subject to a satisfactory route survey. As 10.8m vehicles were ordered, and the current route not being suitable for the new vehicles, that leaves only two options:
a - RATP/TfL did not conduct a route test with a 10.8m vehicle despite it being a requirement
b - the route survey did take place and TfL passed it knowing full well that it didn't fit in certain places
Correct me if I am wrong, but with the 303 tender result announced in Dec 2017, with the contract starting in Sept 2017, that is a whole seven month window in which one would have expected these issues to have been ironed out. Failing that, RATP should then not have been allowed to run the longer vehicles on the 303 until the issues had been sorted.
This does also feel like one rule for some and one for another as Metroline got no dispensation (and quite rightly so) for the 393 when the unexpected longer buses turned up. So why is it that the Colindale and Graham Park residents should be lumbered with, not just a newly diverted route, but a route that is on a further [poorly advertised] diversion on top of that, away from one of the area's focal points?!
This might sound daft but standards change, although 10.2m permitted historically, would these pass if tested today
Also sometimes promised work is not undertaken by some dates. If it was route tested and passed except for location X, and X was to be adjusted by a certain date, but isn't done by start date then not really the Operators fault.
Might be mixing it up with another route, but didn't this new route have some sort of physical barrier / restriction that was due to change, if so that part was untestable until removed