Post by wirewiper on Jun 12, 2022 17:59:00 GMT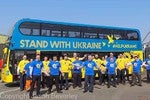 Stagecoach reduced several service frequencies on a permanent basis from 10th April, with some routes being halved. This is a reflection of current driver levels, and also passenger numbers which have only returned to 70% of pre-Covid levels (although the poor level of service may well be a factor here). Other routes have temporarily-reduced timetables in place and there are "planned cancellations" in force. To compound matters, fares were raised by around 10% in March but the increase was higher for Park & Ride users as dedicated tickets for these services were withdrawn. On the plus side, four City routes now have hourly night buses on Friday and Saturday nights, under contract to the City Council.
The meeting concluded that current services are "not fit for purpose" and wants to explore franchising as a way of improving services.
Following on from this, Teignbridge District Council has agreed that a motion can go forward to the next full council meeting. The motion calls for the service between Exeter, Dawlish, Teignmouth and Newton Abbot to be increased from two to three buses an hour "at the earliest opportunity". Devon County Council has responded to the motion by saying that they had an aspiration to increase the service, but had not been allocated funding for it (it would cost around £600,000 a year).
There are also calls for the County Council to explore the creation of a "Transport for Devon" organisation to improve public transport and through ticketing, emulating Transport for Cornwall. The Council's ruling cabinet is due to discuss the future managementv of Devon's bus services, and to consider its funding allocation from the Government's "Bus Back Better" funding (the County had bid for £34 million but was only allocated £14 million - and Torbay and Plymouth unitary Councils will receive nothing).
www.devonlive.com/news/devon-news/transport-devon-needed-improve-countys-7161406