Post by vjaska on Sept 3, 2014 23:22:17 GMT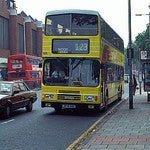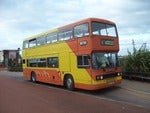 I've no idea how loadings are, whether there would be any patronage along my suggested route or even if the extension would work outside the seasonal period that the 215 serves the campsite but I'm sure someone will tell me if it's viable or not lol.
Err you seem to have forgotten about TGM's 505 service from Harlow to Chingford. It's not the best service in the world but least it is still there but doesn't take Oyster. In the past the 505 ran to Walthamstow but got hacked back. Going even further back we used to have the remnants of Green Line routes out of Walthamstow which ran via Sewardstone and another out via Epping. Despite being long standing services the post deregulation decay that afflicted Essex and parts of Herts plus the antics with the ownership of London Country North East killed the routes off.
The 215 can load very well with campsite visitors. It's not unusual to see crowds of Germans waiting for it at Walthamstow Bus Station. Similarly there can be full loads into Walthamstow at odd times like 1000 on a Sunday morning. If the 215 were to be extended then you can wave goodbye to the 505 thus breaking one of the few bus links from Greater London to Harlow. If TfL were to be drowning in cash then I might be more tempted to do something with the 379 and run that up to Waltham Abbey / Waltham Cross while retaining the local routing through the Yardley Lane estate. I suspect the optimal option would be to run a limited hours hourly service from Walthamstow to Waltham Cross - possibly by extending 1 bph on the 215 in the same manner as the 166 runs on from Banstead to Epsom.
I never forgot the 505 - I mentioned that the campsite brings buses from Chingford & Harlow. The 505 doesn't serve Waltham Cross & the 215 doesn't serve Chingford so why would the 505 be hacked away again when they'd only be duplicating each other along Sewardstone Road?
Thanks for the other bits though.