Post by enviroPB on Jul 8, 2017 13:19:07 GMT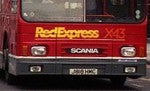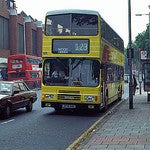 The 25 cut is disappointing as it leaves just one bus from the City to Oxford St - the Boilmaster operated 8. Another major frequency cut here - why bother increasing it in the short term? Seems completely pointless to restructure the route twice in less than 18 months.
I don't understand the logic in re-routing the 300 and nor do TfL as they haven't explained why they are doing it.
I'm not local to that bit of Newham but I am struggling with the reasoning for a lot of tinkering other than to serve Custom House. I struggle as to why Lonsdale Avenue will end up with 13.5 bph in each direction. I think if I lived there I'd not be overly happy with that - it's not exactly a main road. Looks like the 241 is axed purely to fund the extension in the Olympic Park and yet the 388s are not exactly packed out on departure from Stratford City so why provide 12 bph on this section?
The rumoured extension of the 304 on from Manor Park to Stratford / Stratford City hasn't made the grade either. A real opportunity missed. Looks like West London is getting all the genuine new services and links.
I assume the reason for the 300 reroute is to maintain the link between Canning Town and New Barn Street / Freemasons Road that is lost with the 241 curtailment. This does take the 300 away from Newham Hospital - I don't really know the area well enough to know if that's a problem.
I agree the 241 changes seem a bit pointless. If one of the two routes to Here East (241/388) were to divert via Stratford International they'd at least be adding a new link, even if it's a minor one.
The 25 cut wasn't unexpected, but leaving the 8 (and 521 on M-F) as the only route running east from Holborn is still pretty poor (especially for those of us who can't stand LTs). It's not as if Crossrail is of much use for the Holborn area.
Along Prince Regent Lane, the 300 is popular for passengers who want Barking Road but you still get punters who stay put till Canning Town station; especially the bit of Prince Regent Lane that's north of the A13. As aforementioned the 300 was supposed to be extended to Custom House to terminate and be extended from East Ham to Manor Park and Stratford, but that hasn't come to fruition. TfL are trying to not break as many trips as possible because the 300 is popular along Prince Regent Lane but like you say, it's poor mitigation for what they hope to do to the 241. Given that there's no big demand for Here East, and there's ample stand space* at Stratford City, the route hack from Custom House is wholly unnecessary and the 300's plaster routing along Freemasons Road may not do much to help displaced passengers.
*dunno who said that the 241 was being moved out of Stratford City for stand space; but when the Black Lives Matter protest happened in Stratford, buses from the main bus station used Stratford City to stand. Stratford City bus station coped with its 13 stand places, so that's not the reason TfL are turfing the 241 out of Stratford City.