Post by vjaska on Oct 3, 2021 20:59:50 GMT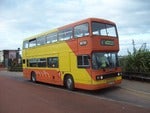 I feel for Rodgers he can be good but I don't think he's a long term manager and with Jamie Vardy getting on in age its going to be interesting to see who can continue his work. Fofana is a big miss for them because when I think about it he really did carry that team defensively.
The fact that he kept trying to aim for top four and twice he fell out on the last day of the season. I think right now he's missed the chance to get back to those levels right now. The Premier league has gotten tougher over the years because now even the smaller teams are slowly creeping up on the big boys in terms of fitness.
The only way I can see Leicester possibly making top four is if one of the other established teams falls off majorly this season and given the fact most teams around them has strengthened themselves leaves Leicester with virtually no chance now. They need to just work on staying in the premier league at this rate and come out of Europe competition this season.
My issue with Rodgers is less with him but more with his reputation - great job at Swansea, up and down at Liverpool which was more down than up (I'm still miffed how he blew that title challenge), won lots at Celtic but there wasn't any challengers at that time plus did nothing in Europe with them & whilst he has done well at Leicester, a substantial chunk of the groundwork was laid down by Claude Puel who brought in a possession based style after the counter attack play of Ranieri & Shakespear as well as a few current members signed under his tenure such as Ricardo, Maddison, Evans & Soyuncu not to mention Tielemans who came in on loan whilst Puel was still there. This is why I was never really on the Rodgers bandwagon and was quite happy he wasn't interested in becoming our manager.