Post by mkay315 on Jun 1, 2021 15:52:29 GMT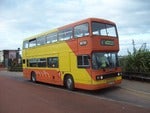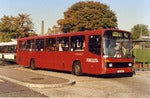 Again I'm not saying Arsenal is on the scale of say Charlton for example but the champions league trophy is possibly the most sought title that many big clubs aspire to get. You can win domestic titles year in and year out as City has shown but they want that title.
Also do remember in the 2019-20 the only reason why we got into the europa league last season was because of the fa cup win in which I was one of the few Arsenal fans that didn't want Arteta to win that just yet as various fans would have set that benchmark on him too early. We finished 8th that season and this season just gone we also finished 8th.
As for Emery my problem I had was the last few games in the 2018-19 season when we lost against Crystal Palace, Wolves and Leicester and drew against Brighton. Those games were on paper winnable games that could have been achieved for the top four spot and then getting wiped out in Baku against Chelsea. Tactically he messed up on those fixtures during the most crucial part of the season.
Eastlondoner62
as for Arteta. He's on thin ice with me. In a crucial game in a semi final against Villareal he did an experiment by playing a false 9 in that match. That was unforgivable for me and a straight abomination.
So guys I do hope that this season coming up maybe just maybe we'll see whether Arsenal will benefit from this time away from Europe or if they go down a slippery slope. Though very unlikely anything is possible in this life.
Embarrassing or not, it doesn't change the fact that being a big club is not just about trophies. Nottingham Forest & Villa are bigger clubs than Man City yet haven't won anything since the 80's. We should of set the example and would of had we not been robbed against Barcelona but nothing we can do about that now - right now, we just need to get back up the table.
I was very pleased to have won the FA Cup, I didn't set any benchmark myself but always take a trophy if one comes up. As for Emery, Arsenal players in recent years are very good at throwing managers under the bus at crucial times so we can't always be blaming the tactics TBH. In the final for example, only Cech & Willock actually played well, everyone else was sub par.
I saw Arteta got criticised for that - I agree he shouldn't of done it but when Guardiola, he gets no vitriol thrown at him at all asking him to be sacked and that was in a final and also not selecting a holding midfielder of any kind. Arsenal fans are very good at asking for managers to get sacked without any idea of who should replace them. Also, the players played like garbage over both legs, they have to take some responsibility as well - Auba doing his best impression of not hitting the target or required performance levels as he has done all season long.
I get it in the sense that it's not just about winning trophies but it would be nice for Arsenal to have a champions league trophy under their belt and maybe surpass Chelsea's record. Take for instance Liverpool with their champions league titles, they've won it 6 times to the point they went 14 years without winning one. Their overall history holds a lot of weight for their credentials. Arsenal have won the fa cup 14 times and that holds a lot of weight for that record.
In terms of benchmark I meant it in the sense that its nice that Arteta won the fa cup but what it meant was that there may have been some fans that felt that because now he won the fa cup that the next season he should be getting the Premier league trophy (believe me there's some fans out there that think like this) when a lot of work needed to be done. In my opinion I would have preferred if he spent the half season he did when coming in to get to know the players and finish wherever (thank goodness not relegation 😂) and then in his first full season maybe get the fa cup and build it that way around.
As for Guardiola if I begin to talk about him I'll end up fighting with Man City fans when I can be enjoying the sun 😂.
Arteta I won't fault him on everything this season as he did manage to clear out some players in the form of Ozil, Mustafi, Kolasinac to name a few, but there's still a long way to go before things get better.
I really hope we don't burn out Saka as he's been one of our best performers this season and has saved us many times during the course of the season. Martinelli I understand had a long lengthy lay off due to injury but there were some matches that he could have played but Arteta was being stubborn.
As for Auba. I have mixed views on him, on one hand it's been noticeable that he's dipped in form this season since the big payday he's now receiving and turning up late to matches and training is a no-no, however on the other hand getting Malaria is a serious sickness if not dealt with accordingly can have serious consequences.
All in all here's to hoping for a better 21-22 season.